About us
Alexandra Evered Director



Bayside Shipping Services, Melbourne

Alex is Managing Director and founder of Bayside with over 33 years experience in the maritime industry with significant expertise in P&I and H&M.

Alex played an integral role in establishing Bayside as the leading Commercial P&I Correspondent in Australia.

Alex gained extensive experience in marine cargo claims and P&I related matters initially with Lloyd's of London and later with the Norwegian P&I Club, GARD (one of the largest P&I Clubs in the world).

She moved "Down Under" in 1997 and has significant experience in handling all types of marine matters throughout Australia, including Carriage of Goods by Sea, General Average, Pollution, ITF disputes and serious crew injuries.

Mobile: +61 (0)438 663 466
Email:

Neale Proctor



Bayside Shipping Services, QLD

A graduate of Liverpool John Moores University, Neale has over 35 years experience in the shipping industry.

Neale started his career as a seagoing Deck Officer for ten years, serving on tankers and anchor handling tug supply vessels. After a period working ashore at the Newcastle P&I association, handling a variety of incidents and claims, he joined a leading global shipping, logistics & marine services company, based in Dubai, where he established and managed a regional network of P&I Correspondents across the Middle East.

After 11 years in Dubai, Neale moved to Indonesia, and took on the Country Manager role at GAC, handling a wide variety of vessel types at ports & terminals across the archipelago. The development of a successful cruise agency business was a welcome addition to the portfolio of services offered to customers.

Neale has also worked extensively in Nigeria, Ghana and Turkmenistan in a variety of roles in the shipping and logistics industry including country manager and developed a network of partner and sub agent arrangements from Mauritania to Gabon.

Mobile: +61 (0)423 699 627
Email:
Glen D'Souza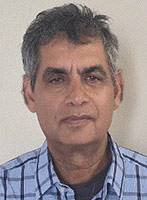 Bayside Shipping Services, Sydney NSW

Glen D'Souza is a Maritime industry professional with over 30 years' experience in various seagoing and land based roles.  He first went to sea in 1984 as a Marine Radio Communications and Electronics Officer with World Wide Shipping Co. Ltd. Hong Kong.  He served on various bulk carriers and tankers. He later became a deck officer working on various bulk carriers operated by Chellaram Shipping Co., Ltd in Hong Kong.

In 2006 Glen moved to Australia and took a shore job with Maersk Line in Sydney as the National Vessel Operations and Vessel Stowage Planner. In this role he developed and implemented Container Stowage plans for company feeder vessels.

In 2011 he  returned to sea working with CSL and Inco Shipping Pvt. Ltd. Glen subsequently became the assistant manager for a Floating Offshore Transfer Barge in the iron ore trade.

Glen is now back on shore and undertakes a wide variety of marine-related surveys and services including P&I investigations.  He is fully conversant with Stowage requirements, SOLAS and SOPEPs and has significant experience with iron ore transhipment operations offshore. Glen's experience aids in the handing of all types of P&I and H&M related matters.

Mobile: +61 0438 663 466
Email:
Ganapathi Pandanda

Bayside Shipping Services, Brisbane
A bachelor's degree holder in Nautical Technology from the University of Mumbai, Ganapathi is also a qualified Master mariner.
He started his career as a cadet with Anglo Eastern sailing on bulk and gas carriers. As an officer, he has sailed on fully refrigerated LPG and LNG carriers.
In his 12 years in the shipping industry he has gained experience in handling hazardous & dangerous cargo, taking over new yard deliveries, dry-docking, tanker vetting inspections and crew management. He has been trained in Occupational & Behaviour based safety, Accident investigation, Interpersonal skills & Conflict management and Risk management.
Mobile: +61 (0) 418 176 815
Email:
Michel Lagesse

Bayside Shipping Services, Fremantle
Michel, a qualified Master Mariner, joined Bayside in September 2011. He has sailed on a variety of ships including general cargo, dry-bulk carriers, container, car carriers, Ro-Ro Vessels and deep sea salvage tugs.
Obtained Master Mariner Class 1 Certification in 1992, after sailing on various foreign-going vessels, which include general cargo, dry-bulk carriers, container, car carriers and Ro-Ro vessels.
From 1991 to 1994, served as Tug Master on "Kort-nozzled" propelled deep sea salvage tugs and "Voith-Schneider" propelled harbour tugs.
During 1994 to 2000, conducted loadmaster and consultancy services to the Richards Bay Coal Terminal (RBCT – South Africa), together with providing consultancy input into RBCT's design and operating features of their "semi- automated" shiploader. Apart from the afore-mentioned, provided assistance and expertise in bulk, break-bulk, general, heavy-lift, project and containers cargoes to SA Stevedores Pty Ltd, Richards Bay, South Africa.
Since 2000 to present, conducted a wide variety of marine-related surveys and services, which include, but not limited to, P & I investigation and surveys, Cargo Condition & Damage Surveys, Hold Cleanliness & Condition Surveys, On/Off- Hire Condition & Bunker Surveys, Draught Surveys, Marine Insurance Claims, Investigation & Salvage Assessment, detailed training in bulk-handling of ore concentrates, dry bulk, mineral sands, etc, with regards to sampling, analysis, moisture determination, etc, as per Australian Standards, Grain Survey accredited, conducted sub-agency services on behalf of Owners, Charterers or Shippers, etc. Conducted pilotage/tugmaster/loadmaster duties on Melville island during the exportation of cultivated logs. Current gazetted pilot for King Sound, Western Australia.

Mobile: +61 (0) 429 391 094
Email:
Willum Richards

Bayside Shipping Services, NewZealand
Willum joined Bayside in 2014. He is a Fellow of the Association of Average Adjusters based in New Zealand. He worked for 13 years with a leading firm of Average Adjusters in the UK, India, USA and Singapore before joining a global insurer in Singapore and becoming their Regional Claims Director for all lines of business.
Following two years as the insurers Business Director in Hong Kong, Willum moved to New Zealand as the Claims Manager for a leading Australasian marine insurer. In 2011 he started his own insurance and marine claims consultancy company offering Average Adjusting services and general insurance claims consultancy in the region.
He has extensive experience in the handling of large and complex marine liability and non-liability claims.
Mobile: +64 (0)21 132 1863
Email:
Johnny Gultom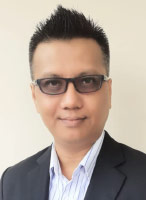 Bayside Shipping Services, Indonesia
Johny has over 15 years of experience in the Shipping Industry and as a commercial P&I Correspondent.
He has extensive experience in all aspects of P&I and played an important role establishing the PEME program in Indonesia (Pre Employment Medical Examinations for seafarers). He brings with him invaluable knowledge of the handling of P&I and other related shipping matters in Indonesia and South East Asia. He is fluent in English and Bahasa Indonesia. He is a welcome addition to the Bayside family.
Mobile: +62 812 1843 2177
Email: